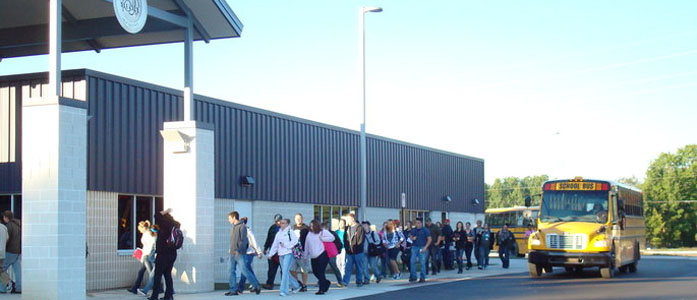 Career Center
Preparing Today's Students for Tomorrow's Careers
News Alert
July 9, 2020
July Regular Board Meeting
The regular monthly meeting of the Mecosta-Osceola Intermediate School District Board of Education will be held on Monday, July 13, 2020, at 6 p.m.  This meeting of the Board will be held virtually, via YouTube. If you would like to attend the meeting, please email Patience Nemeth, Executive Assistant to the Superintendents', at pnemeth@moisd.org.
If you would like to view the meeting, it can be accessed via the following YouTube link:
YouTube Link for Board Meeting:https://youtu.be/IX2odt2q2pk

Citizen comments are welcome under "Public Comments."  
 If you would like to address the Board:
1. When the Board President asks if there are any Public Comments, please type into the YouTube comment section that   
  you "Request to Address the Board."  
2. You will receive a Zoom meeting link to join the Board meeting.  
3. Once you join the meeting, you will be able to address the Board.    
Persons with disabilities who need special accommodations should call the Mecosta-Osceola Intermediate School District, (231) 796-3543.
July 9, 2020
Updated Return To School Information
Welcome to the Career Center
Welcome to the Mecosta-Osceola Career Center where we strive to put learning in the hands of our students and make each day full of interactive and meaningful experiences that translate into real world skills.
Focused and Challenged
Our students are focused and challenged because they choose to be here and are placed in programs that meet their interests and aptitudes. In other words they get to work in areas where they enjoy what they do and they can excel in both technical and academic areas.
Contextual Approach to Learning
Students and faculty have opportunities to create multiple projects, engage in leadership activities, and understand their environment and community through a more contextual approach to learning. We pride ourselves in a safe and nurturing environment that fosters a professional atmosphere.
Pathway-based programs
Each of our pathway-based programs simulates a work-based learning environment and promotes a sense of responsibility and awareness of connection between what one can accomplish today and what is possible for one's future.