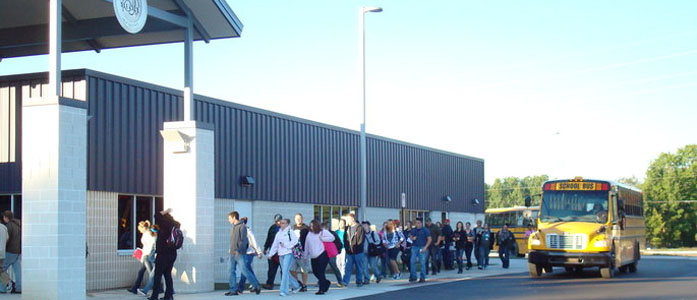 Career Center
Preparing Today's Students for Tomorrow's Careers
Welcome to the Career Center
Welcome to the Mecosta-Osceola Career Center, where we strive to put learning in the hands of our students and make each day full of interactive and meaningful experiences that translate into real world skills.
Focused and Challenged
Our students are focused and challenged because they choose to be here and are placed in programs that meet their interests and aptitudes. In other words they get to work in areas where they enjoy what they do and they can excel in both technical and academic areas.
Contextual Approach to Learning
Students and faculty have opportunities to create multiple projects, engage in leadership activities, and understand their environment and community through a more contextual approach to learning. We pride ourselves in a safe and nurturing environment that fosters a professional atmosphere.
Pathway-based programs
Each of our pathway-based programs simulates a work-based learning environment and promotes a sense of responsibility and awareness of connection between what one can accomplish today and what is possible for one's future.
Career Center
15830 190th Ave
Big Rapids,
MI
49307
P:
231-796-5805
Fx:
231-796-0262
Office Hours
8:00 AM - 4:30 PM
Session Times
1st Session
8:30 AM - 10:45 AM
2nd Session
12:40 PM - 2:55 PM
Gretchen Spedowske
Assistant Superintendent of Career & Technical Education